We know that back or neck pain can slow you down or even prevent you from enjoying everyday life. Move better and with less pain with spinal rehabilitation from our spine specialists. The best evidence suggests that patients who receive physical therapy for back pain and musculoskeletal disorders, including neck pain, report good outcomes at both lower cost than using drugs or surgery according to the American Physical Therapy Association (APTA)*. Utilizing hands-on therapy to mobilize the spine and exercises to alleviate low back pain has proven to be particularly effective.
Our spine physical therapists treat the common spinal conditions below:
Degenerative disc disease
Physical therapy for Bulging disc
Therapy for herniated discs
Chronic low back pain
Neck physical therapy
Spinal stenosis
Physical therapy for scoliosis
Sciatic physical therapy
Spinal cord injury rehabilitation
New Patient Info
Welcome to the Phoenix family! You're one step closer to feeling like you again. You can expect superior care at each step of your rehabilitation journey, starting with scheduling your first appointment. After scheduling your first appointment, we encourage you to download and fill out your patient forms and insurance information.
We will process all insurance plans in and out of network.
Meet The Team
Kristin M. Kelley, PT, DPT

Director of Clinic Operations - Virginia

View Profile

Brandon Wenger, PT, DPT, OCS, CSCS

Clinic Director, Physical Therapist

View Profile

Caroline Campbell, PT, DPT

Physical Therapist

View Profile

Morgan Frith , PCC

Patient Care Coordinator
A large part of what sets Phoenix apart is our team. We are proud to employ highly trained professionals who are not only skilled at what they do, but are passionate about providing you with individualized care. Our Phoenix team members are what makes achieving quality clinical outcomes possible through expertise and a personal approach.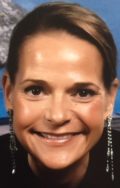 Welcome to
Goochland
At Phoenix, we're committed to providing physical rehabilitation that is effective, purposeful and cost-efficient. From your very first appointment to your last, you can expect high-quality care in a positive and upbeat Phoenix setting. Our highly trained staff is committed to providing you with the best rehabilitative care. We believe that quality clinical outcomes are born by combining patient education with personalized patient care and treatment plans. Start feeling like you again with our Goochland location's Physical Therapy and Occupational Health Rehabilitation services...
Skip Facebook news feed widget
The best place to receive your therapy! Caring and knowledgeable staff. Very comfortable atmosphere.
St. Marys Patient