Orthopedic physical therapy is the provision of care for any individual facing a musculoskeletal correction or improvement. Our orthopedic physical therapists are skilled in diagnoses, management, and prevention of musculoskeletal disorders.
Learn to move better and with less pain with our skilled experts guiding you through skilled manual therapy, therapeutic exercise and patient education. Orthopedic physical therapy is often provided as an outpatient service; however, orthopedic rehabilitation extends into many other settings, including homes, sports clinics, and industrial sites.
Some health conditions managed by our orthopedic physical therapists are:
Low back and neck pain
Rotator cuff injuries and other shoulder problems
Osteoarthritis
Plantar fasciitis
Post-operative rehabilitation from orthopedic surgical procedures
Muscle strains
Joint sprains/pain/swelling, including knee and ankle injuries
Chronic pain
Tennis/golfer's elbow
Carpal Tunnel Syndrom
New Patient Info
Welcome to the Phoenix family! You're one step closer to feeling like you again. You can expect superior care at each step of your rehabilitation journey, starting with scheduling your first appointment. After scheduling your first appointment, we encourage you to download and fill out your patient forms and insurance information.
We will process all insurance plans in and out of network.
Meet The Team
Kristin M. Kelley, PT, DPT

Director of Clinic Operations - Virginia

View Profile

Brandon Wenger, PT, DPT, OCS, CSCS

Clinic Director, Physical Therapist

View Profile

Caroline Campbell, PT, DPT

Physical Therapist

View Profile

Morgan Frith , PCC

Patient Care Coordinator
A large part of what sets Phoenix apart is our team. We are proud to employ highly trained professionals who are not only skilled at what they do, but are passionate about providing you with individualized care. Our Phoenix team members are what makes achieving quality clinical outcomes possible through expertise and a personal approach.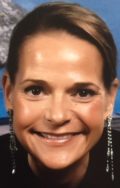 Welcome to
Goochland
At Phoenix, we're committed to providing physical rehabilitation that is effective, purposeful and cost-efficient. From your very first appointment to your last, you can expect high-quality care in a positive and upbeat Phoenix setting. Our highly trained staff is committed to providing you with the best rehabilitative care. We believe that quality clinical outcomes are born by combining patient education with personalized patient care and treatment plans. Start feeling like you again with our Goochland location's Physical Therapy and Occupational Health Rehabilitation services...
Skip Facebook news feed widget
Phoenix Physical Therapy is the reason I am able to use my shoulder again comfortably. The staff is friendly, helpful and committed to your well being. Physical therapy is hard, your weak spots are targeted. They are however there to ensure you will be made wholesome again
State College Patient