Treat your low back or neck pain without surgery through decompression traction therapy. According to recent surveys, this painless and safe alternative is more than 70 percent effective in relieving low back pain and sciatica.
The Triton® DTS Traction System is designed to relieve pressure on the structures that may be causing low back pain, such as herniated discs or compression fractures. Through state-of-the-art technology, patients are able to maintain their comfort level unlike with most conventional or manual traction methods do not allow.
What makes the Triton® DTS Traction System different is the approach behind the system for providing spinal decompression therapy and lumbar decompression.
Utilizing VAX-D technology, this mechanical traction system utilizes both an electric tension head, table design and QuikWrap™ belting system. All components work together to mimic hands-on therapy for back decompression.
The Triton MP-1 provides a smooth electric gear motor control system that delivers the exact traction force in either intermittent or static mode with gentle progressive steps both at the beginning and end of treatment.  In addition, the Triton MP-1 continually monitors progress and makes adjustments to the weight changes due to tissue stretching or patient relaxation.
With each successive pull, the Triton TRT 550 traction table's friction-free surface returns to a neutral position through a spring recoil device, thus allowing the control and consistency to be increased.  The size and capabilities of the table assure patients the most comfortable treatment session possible.
In addition, because this treatment method is covered by most insurance plans, out of pocket expenses are minimal.
New Patient Info
Welcome to the Phoenix family! You're one step closer to feeling like you again. You can expect superior care at each step of your rehabilitation journey, starting with scheduling your first appointment. After scheduling your first appointment, we encourage you to download and fill out your patient forms and insurance information.
We will process all insurance plans in and out of network.
Meet The Team
Kristin M. Kelley, PT, DPT

Director of Clinic Operations - Virginia

View Profile

Brandon Wenger, PT, DPT, OCS, CSCS

Clinic Director, Physical Therapist

View Profile

Caroline Campbell, PT, DPT

Physical Therapist

View Profile

Morgan Frith , PCC

Patient Care Coordinator
A large part of what sets Phoenix apart is our team. We are proud to employ highly trained professionals who are not only skilled at what they do, but are passionate about providing you with individualized care. Our Phoenix team members are what makes achieving quality clinical outcomes possible through expertise and a personal approach.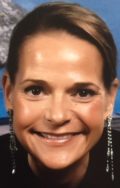 Welcome to
Goochland
At Phoenix, we're committed to providing physical rehabilitation that is effective, purposeful and cost-efficient. From your very first appointment to your last, you can expect high-quality care in a positive and upbeat Phoenix setting. Our highly trained staff is committed to providing you with the best rehabilitative care. We believe that quality clinical outcomes are born by combining patient education with personalized patient care and treatment plans. Start feeling like you again with our Goochland location's Physical Therapy and Occupational Health Rehabilitation services...
Skip Facebook news feed widget
I go to the Berwick office and all the staff are wonderful. They treat you like a friend. I would recommend anyone I know to go there.
Berwick Patient