Hand injuries make everyday tasks such as bathing and eating nearly impossible. At Phoenix, we provide physical therapists who are hand therapy specialists and who can provide hand rehabilitation intervention that not only enables the hand to function well, but also prevents further injury.
Hand physical therapy can treat:
Fractures of the hand or arm
Lacerations and amputations
Burns
Surgical repair of tendons and nerves
Conditions such as tendonitis, rheumatoid arthritis and osteoarthritis, and carpal tunnel syndrome
While physical therapists are schooled and trained in hand therapy, someone possessing an advanced certification in hand and upper extremity is identified as a Certified Hand Therapist (CHT). CHTs are specifically trained to evaluate and treat conditions affecting the upper extremity and hands through 3 years experience, 4,000 hours of upper extremity treatment and completion of an exam.
New Patient Info
Welcome to the Phoenix family! You're one step closer to feeling like you again. You can expect superior care at each step of your rehabilitation journey, starting with scheduling your first appointment. After scheduling your first appointment, we encourage you to download and fill out your patient forms and insurance information.
We will process all insurance plans in and out of network.
Meet The Team
Kristin M. Kelley, PT, DPT

Director of Clinic Operations - Virginia

View Profile

Brandon Wenger, PT, DPT, OCS, CSCS

Clinic Director, Physical Therapist

View Profile

Caroline Campbell, PT, DPT

Physical Therapist

View Profile

Morgan Frith , PCC

Patient Care Coordinator
A large part of what sets Phoenix apart is our team. We are proud to employ highly trained professionals who are not only skilled at what they do, but are passionate about providing you with individualized care. Our Phoenix team members are what makes achieving quality clinical outcomes possible through expertise and a personal approach.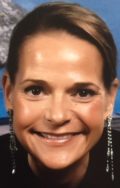 Welcome to
Goochland
At Phoenix, we're committed to providing physical rehabilitation that is effective, purposeful and cost-efficient. From your very first appointment to your last, you can expect high-quality care in a positive and upbeat Phoenix setting. Our highly trained staff is committed to providing you with the best rehabilitative care. We believe that quality clinical outcomes are born by combining patient education with personalized patient care and treatment plans. Start feeling like you again with our Goochland location's Physical Therapy and Occupational Health Rehabilitation services...
Skip Facebook news feed widget
Great personable associates, great rehab techniques, amazing results.
Trooper Patient