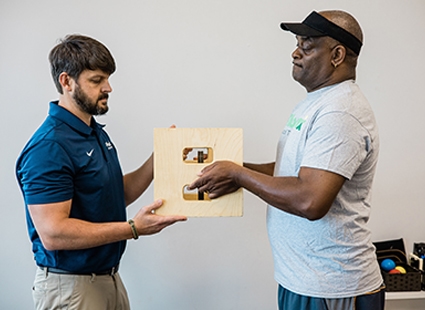 A combination of work conditioning and work hardening, work rehabilitation addresses physical, functional, behavioral, vocational needs within a multi-disciplinary model that includes medical and workplace stakeholders.
Utilizes various therapeutic interventions with functional emphasis
Emphasizes the role of the employee/work activities
Treatment time is determined by situational analysis, may extend from hour/multi-hour sessions depending on evaluation and the plan of care
Enables the employee to return to work at a pre-injury work level, in a safe and timely fashion.
I go to the Berwick office and all the staff are wonderful. They treat you like a friend. I would recommend anyone I know to go there.