Our Physical and Occupational Therapists are trained to perform functional capacity evaluations (FCEs) to assist employers, physicians, or insurance companies in determining an individual's functional abilities and limitations in the context of a safe environment while focusing on productive work tasks.
The service we provide is a valuable tool in assessing an employee's safe working abilities and/or establishing baseline abilities for disability evaluations. Our FCE correlates an employee's functional abilities to the essential physical demands of their job to determine whether they meet these physical demands.
Consistency of effort and reliability of pain ratings are important elements of our evaluation, which is why over 70 separate criteria throughout the FCE help determine if an employee is putting forth consistent effort and whether their subjective pain ratings are reliable.
Additionally, the Functional Capacity Evaluation testing method we use has consistently stood up in a court of law with reliability and validity research to support the testing method.
An FCE consists of a detailed physical exam that includes a variety of functional capacity tests for employee recoveries, such as strength, range or motion, and sensory-motor testing, review of pertinent medical history, evaluation of endurance to specific work tasks, and more.
FCE for workers' comp are common and the FCE exam results are communicated to both the physician and employer for consideration of the employee's work responsibilities and to determine the best prognosis with recommendations of additional service if needed.
A functional capacity evaluation is also beneficial to attorneys, case managers, and vocation consultants by offering information for rulings of claims in short/long term disability and other disputes.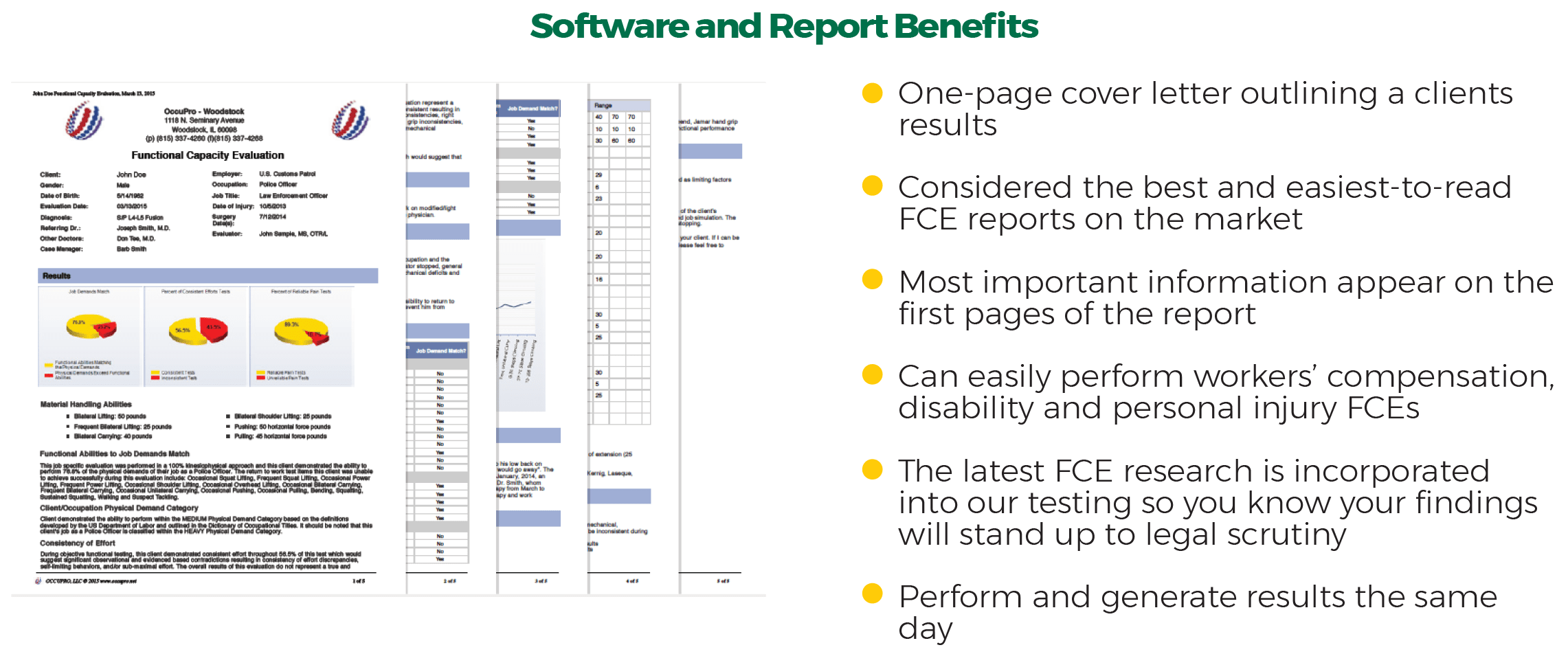 New Patient Info
Welcome to the Phoenix family! You're one step closer to feeling like you again. You can expect superior care at each step of your rehabilitation journey, starting with scheduling your first appointment. After scheduling your first appointment, we encourage you to download and fill out your patient forms and insurance information.
• Medicare (Novitas)
• Highmark BCBS (Traditional)
• Premier Blue Shield Network, Medicare Advantage, Keystone Health Plan West Network
o KeystoneBlue HMO
o PPOBlue
o SelectBlue HMO, POS
o SecurityBlue MC, HMO
o CommunityBlue HMO, POS
o DirectBlue
o FreedomBlue MC, PPO
• Highmark Blue Shield
• Premier Blue Shield Network, Medicare Advantage, Participating Network
• Blue Cross of NEPA
o First Priority Health HMO, POS
o First Priority Life EPO
o BlueCare Senior
• Independence Blue Cross
o Personal Choice PPO
• Horizon BC/BS NJ (PPO)
• Capital BC/Capital Advantage Ins. Co (Traditional, Comprehensive, Options, PPO, SeniorBlue)
• Keystone Health Plan Central (KHPC) HMO
• AmeriHealth Administrators (PPO)
• Tricare Standard (INDEMNITY)
• Health America
o West (HMO)
o Central (HMO)
o Heath Assurance (PPO, POS), Advantra (MC HMO)
• Great-West Healthcare (PPO/POS)
• UPMC
o NON Par – Latrobe, Mt. Lebanon, New Castle
• CIGNA
• ASHf ormerly OrthoNet
• Geisinger Health Plan
• Medicaid
o AETNA Better Health formerly Coventry Cares
o Amerihealth Caritas/N. East
o Coventry Cares
o Gateway
o Geisinger Family
o UHC Community Plan (Families, Kids & Dual Complete)
o UPMC For You
• AETNA (PPO, POS, HMO)
• United Healthcare
Meet The Team
Kimball Smith , PT, DPT

Clinic Director, Physical Therapist

View Profile

Matthew J. Sauer, PT, DPT

Clinic Director, Physical Therapist

Kimberly Gilbert, PT, DPT

Physical Therapist

Andrea Schmeck, PCC

Patient Care Coordinator

Lauren Degler, PTA

Physical Therapist Assistant

Rachel Walters, MS, LAT, ATC, PTA

Physical Therapist Assistant
A large part of what sets Phoenix apart is our team. We are proud to employ highly trained professionals who are not only skilled at what they do, but are passionate about providing you with individualized care. Our Phoenix team members are what makes achieving quality clinical outcomes possible through expertise and a personal approach.
Welcome to
Fleetwood
At Phoenix, we think that you shouldn't have to choose between cost-efficient and purposeful rehabilitation care. That's why we're committed to providing both. Our Phoenix team is made up of highly trained professionals who are passionate about helping you feel like you again. Because we believe patient education needs to accompany a personalized care and treatment plan, our qualified staff work directly with you to achieve your desired clinical outcomes. From your first visit to your last, you can expect top-notch care in a professional health care environment...
Skip Facebook news feed widget
I go to the Berwick office and all the staff are wonderful. They treat you like a friend. I would recommend anyone I know to go there.
Berwick Patient