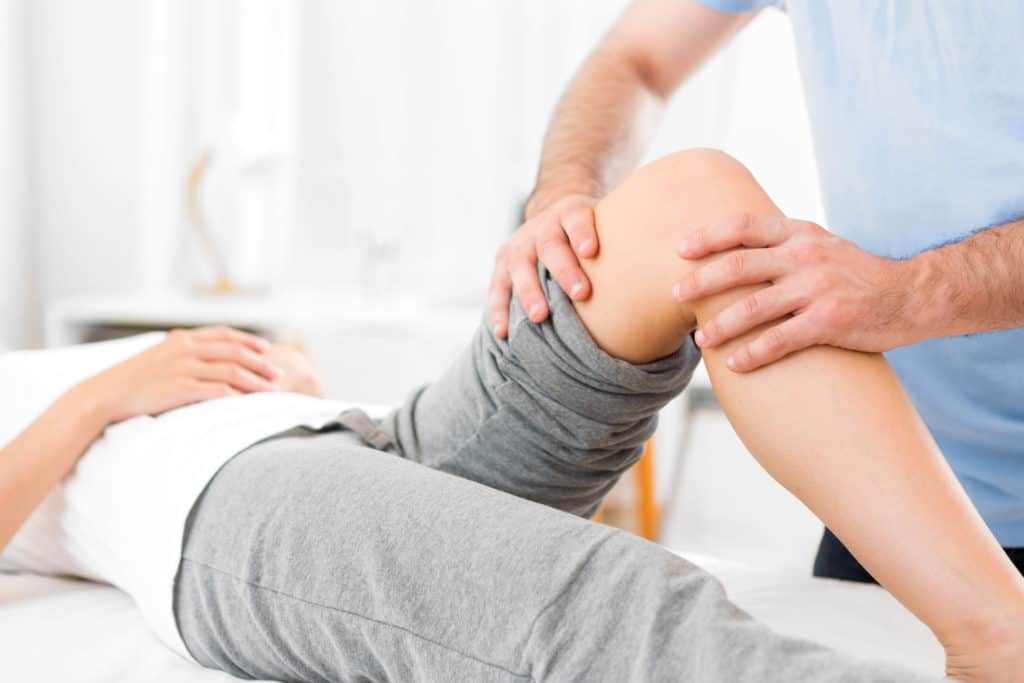 Do you need a physician's referral for physical therapy? Is surgery more effective?
In this blog, we're answering these questions and more to debunk five of the most common physical therapy myths.
Five Physical Therapy Myths
Myth 1: If you don't have insurance you can't go to physical therapy
Most insurance policies will cover physical therapy. However, in the off chance that your insurance doesn't cover physical therapy services, your physical therapist can still treat you. You may have to pay out-of-pocket for their services.
While it may be intimidating to think about paying for physical therapy without the help of your insurance company, don't worry. Your physical therapist will work with you so that you can get the access that you need and deserve.
Myth 2: I have to be injured to go to physical therapy
It's a preconceived notion that you have to have an injury or an ailment to warrant physical therapy. This couldn't be further from the truth.
While educating patients, improving mobility, and preventing further pain and injury make up a large part of what physical therapists do for their patients, their services don't stop there.
Our physical therapists at Phoenix Physical Therapy also:
Create individualized exercise programs that are catered to you and your needs to achieve your personal goals, following a thorough evaluation.
Review and discuss your progress and if there are any plan modifications that need to be made to achieve your best possible outcome.
Though important, physical therapists offer a lot more than just stretching and strengthening weakened muscles after an injury or surgery.
Myth 3: You need a physician's referral to see a physical therapist
Thanks to Direct Access, in all 50 states, you do not need a referral to see a physical therapist for evaluation and for some physical therapy treatment.
If you're unsure of your state's Direct Access laws, take a look at this reference sheet from the American Physical Therapy Association (APTA).
Myth 4: Surgery is more effective than physical therapy
In most cases, physical therapy has been shown to be as effective as surgery in treating rotator cuff tears, meniscal tears, degenerative disk disease, and other conditions.
Physical therapy offers a holistic approach to therapeutic treatment with personalized care plans that are unique to each patients' specific needs to promote better outcomes and recovery.
It's not to say that a combination of surgery and physical therapy isn't possible or beneficial. However, choosing a collaborative physical therapy treatment plan over surgery could help you avoid undergoing an expensive and invasive procedure.
Myth 5: I won't receive individualized care at physical therapy
Every patient is different and at Phoenix Physical Therapy, we take that into account to create personalized treatment plans to help you feel like yourself again.
Collaboration is at the core of our efforts and our physical therapists work to educate you and explain why you're doing a particular exercise.
We do this because we believe it's encouraging for our patients to be actively involved in their treatment and recovery plans which leads to positive outcomes.
When you work with a Phoenix Physical Therapy physical therapist, you can rest assured knowing that you'll receive the individualized care and attention that you deserve so we can help you achieve your goals!
Find a Phoenix Physical Therapy location near you.