BLAIRSVILLE, Pa.–(BUSINESS WIRE)–Phoenix Physical Therapy, Inc. ("Phoenix"), a leader in the physical rehabilitation industry, announced today that Chris Ciatto has been named as the company's Chief Executive Officer ("CEO"). Mr. Ciatto brings more than 20 years of diverse business and executive leadership experience to the role.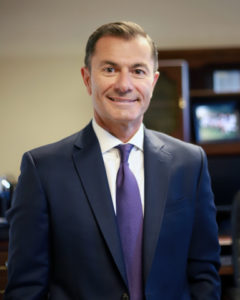 "We are pleased to welcome Chris to Phoenix," said Keith Palumbo, Managing Director at Audax Group. "Chris is an experienced leader with an extensive background in strategy development, sales, operations, and marketing. His experience will be instrumental in continuing to expand and develop Phoenix. We are confident he will be a tremendous asset to our company, leading our teams and enhancing our ability to deliver exceptional care to our patients while continuing to be an outstanding employer for PTs."
As CEO, Chris will oversee the company's functions with a focus on accelerating growth, developing corporate strategies, and driving business initiatives. He will work to identify organic and acquisitive growth opportunities, implement operational best practices, and strengthen the organization's overall capabilities.
"I am excited to join the Phoenix team," said Chris Ciatto. "As someone who is  passionate about health and wellness, I look forward to supporting the company's mission to drive employee engagement and quality clinical outcomes. Phoenix has a talented team of professionals poised to capitalize on significant growth potential within our current regions and designated new markets. Leveraging Phoenix's strong culture, we have a great opportunity to bring quality healthcare to the residents in the communities where we live and work. We are building a first-rate, top-quality organization."
Most recently, Mr. Ciatto was the Executive Vice President and Chief Growth Officer for Elior North America, the fifth-largest contract foodservice company in the country. During his four-year tenure, Chris led the company's strategic growth efforts by strengthening and empowering its sales, marketing, and culinary development teams. Prior to Elior, Mr. Ciatto served as the Chief Executive Officer for Plus One Health Management, a provider of comprehensive health promotion solutions and later as Senior Vice President of Prevention Solutions for OptumHealth, a division of UnitedHealth Group, following its acquisition of Plus One. Previously, Mr. Ciatto was with Aramark Healthcare as the Executive Vice President for Clinical Technology Services. Mr. Ciatto began his career with McKinsey & Company, where he gained experience in developing growth strategies for the country's leading consumer and technology companies.
"Chris' drive, energy, and experience will be invaluable in his role with Phoenix," shared Palumbo. "I look forward to Chris leading our executive team as we begin the next chapter of Phoenix's evolution."
Mr. Ciatto holds a joint bachelor's degree in political science and economics from Princeton University and an MBA from Harvard Business School.
About Phoenix Physical Therapy, Inc.
Founded in 1997 and headquartered in Blairsville, PA, Phoenix is a privately held community of out-patient rehabilitation centers. The company has over 100 locations throughout the Mid-Atlantic and Southeastern U.S. The Phoenix team is committed to providing the highest quality and value-based care for physical and occupational therapies. Learn more at www.phoneixrehab.com.